Located at the junction of the Arkansas River and Fountain Creek,
Pueblo
is famously known as the "Steel City" for being the largest steel-producing city in the country. It's also the ninth most populous city in Colorado and is known for its rich art and culture scene, delicious local eateries, and a plethora of recreational activities that take advantage of Pueblo's natural beauty and scenery. Paired with a warmer climate in comparison to the rest of the state and a low cost of living compared to the national average, it's no wonder people love living in Pueblo.
Read on to learn more about Pueblo and what makes it such a desirable place to live.
Popular local restaurants

From Mexican cuisine to American comfort food, Pueblo offers a bit of everything. Here are four of the most popular restaurants in Pueblo.
Old Chicago Pizza & Taproom

This regional chain is a favorite for all ages, with a wide variety of Italian dishes as well as some classic pub dishes like burgers and fries. Come early for a happy hour, stay late for late-night pub specials, or enjoy dinner with the whole family. They also have tours of their brewery and many local and national beers on tap.
Cactus Flower Mexican Restaurant
Photo courtesy of Cactus Flower Mexican Restaurant
For over 30 years, the
Cactus Flower Mexican Restaurant & Cantina
has been providing authentic Mexican cuisine in an adobe-style setting. Tamales, tacos, burritos, carnitas, flautas, chiles rellenos – the Cactus Flower has it all! They even offer an extensive margarita menu with a variety of frozen and hand-made drinks!
La Forchetta da Massi
Photo courtesy of La Forchetta da Massi
La Forchetta da Massi
is a cozy little restaurant with open patio seating, offering classic Italian dishes such as classic pasta dishes, Milanese-style veal, and shrimp in a creamy pesto sauce. Their dessert menu also offers all-time favorites like tiramisu and panna cotta! Of course, no Italian dinner would be complete without a fine wine – but their drink menu offers just that and so much more.
Arts and culture

Pueblo is home to a variety of museums centered around art and history. Below are only four of several museums located in and around the city.
The Pueblo Heritage Museum
The Pueblo Heritage Museum
is dedicated to the preservation of Pueblo's history and ethnic diversity. The museum offers educational programs to schools, families, scholars, and tourists and additionally manages a research library. There are over a dozen exhibits that showcase the rich history and culture of Pueblo over the years, from the earliest settlers to the Great Depression, and plenty of other cultural tidbits.
Sangre de Cristo Arts & Conference Center
The
Sangre de Cristo Arts & Conference Center
is a multi-disciplinary center that offers visitors programs and events centered around arts and dance. It also houses the Buell Children's Museum, a two-level facility with interactive exhibits for children of all ages. Whether you want to participate in community events or browse the art galleries, the Sangre de Cristo center is the best in the city.
Weisbrod Aircraft Museum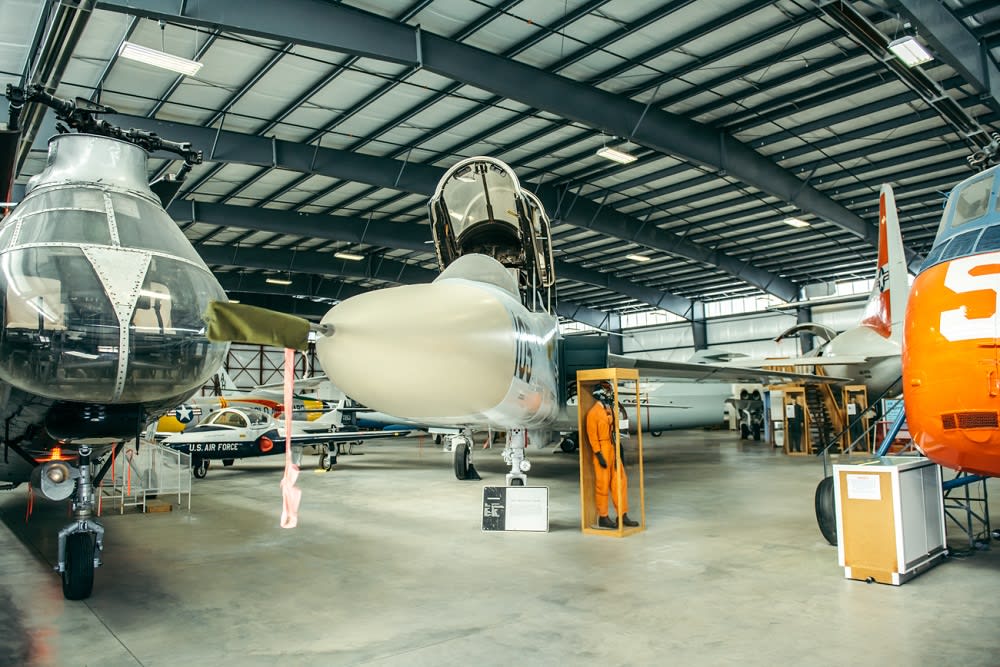 Photo courtesy of Weisbrod Aircraft Museum
The
Weisbrod Aircraft Museum
is a non-profit museum that showcases a hundred years' worth of history through collections of civilian, military, and space aircraft. It's a massive museum spanning two large hangars and several outside exhibits, and also houses the Southern Colorado Space Museum. There's so much to see and learn at Weisbrod!
Outdoor recreational activities

With its close proximity to rivers and mountains, Pueblo offers a plethora of new adventures for explorers and nature lovers.
Historic Arkansas Riverwalk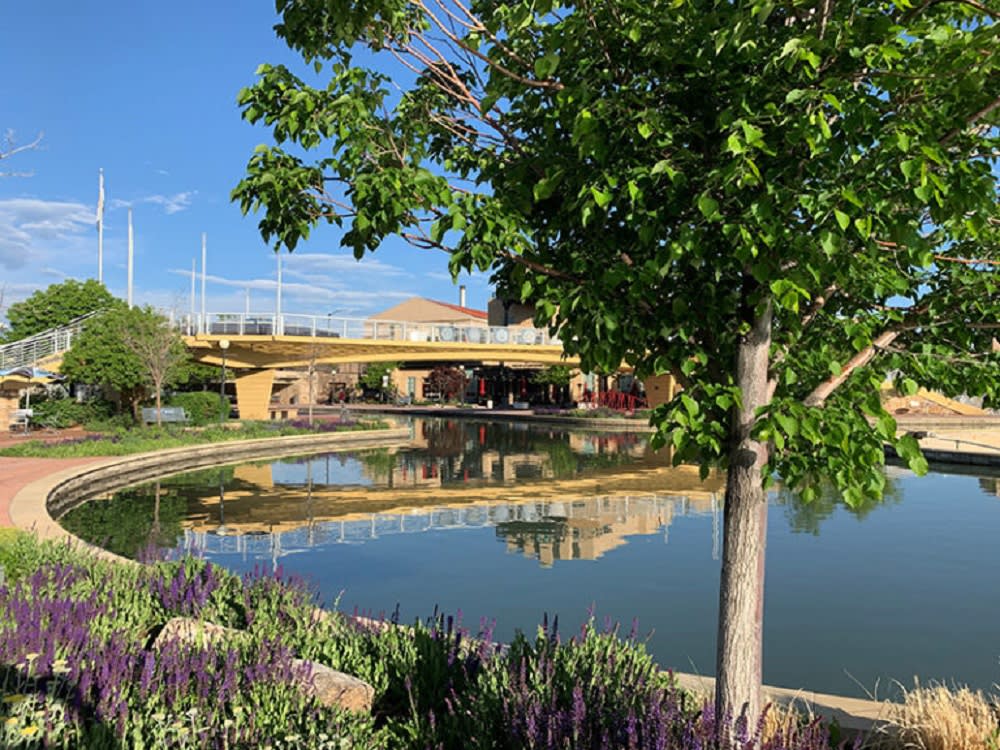 Photo courtesy of Historic Arkansas Riverwalk
The
Historic Arkansas Riverwalk
is built along the Arkansas River that passes through Pueblo and was built to attract more tourism. Today, the riverwalk offers places to eat, drink, and shop, as well as guided historical boat tours and a variety of events throughout the year. It's truly a beautiful, fun-filled place with plenty of history.
Pueblo Zoo
The
Pueblo Zoo
is a large, 25-acre zoo home to over 140 different species of animals. It's open year-round and offers a variety of community events, educational programs, and partnerships with conservation initiatives in the United States. Come and learn about these awe-inspiring animals and how each species shapes the environments we live in!
Lake Pueblo State Park
Lake Pueblo State Park
is a massive park with over 10,000 acres of land and an impressive, far-reaching shoreline. The park is perfect for a variety of outdoor recreational activities, including biking, hiking, camping, fishing, and picnicking. There's even a special area of beach specifically reserved for swimming. Whether you love to explore or simply want to be out and about in the fresh air, come and discover the natural beauty of Colorado and the Arkansas River.
Warmer climate
Pueblo is part of the "banana belt," a segment of a larger region that typically exhibits warmer weather than the rest of the region. Even in the winter, Pueblo is
considerably warmer
with a lower average temperature of 18 to 20 degrees Fahrenheit throughout December, January, and February. Pueblo additionally only sees about four inches of snowfall every year, on average. These warmer conditions in comparison to the rest of Colorado make Pueblo a desirable place to live.
A lower cost of living
Compared to the national average, Pueblo has a
lower cost of living
in regard to housing, utilities, groceries, and transportation. The median home price is $358,155, while the median rent is $1,094. Utilities are 5% lower than the national average, while groceries are 1% lower. Even healthcare is 11% less expensive than the national average. This lower cost of living has transformed the city into a highly desirable, vibrant community with opportunities for investment in Pueblo real estate.
Interested in partaking in the beauty and comfort of Pueblo yourself? Reach out to
Team Gary Miller
, a team of established real estate agents with over 100 years of combined experience. The team is dedicated to providing their clients with exceptional, memorable service whether they're looking to buy, sell, or learn about Pueblo real estate. Connect with them today and start searching for Pueblo homes for sale!
*Header photo courtesy of Team Gary Miller